Play
Pause
Introduction to Hanna Tai's 'Passing', 2021. Videography: Richard McLeish
1 of 3
Hanna Tai's new work 'Passing' is presented onsite in Kyneton from 19 – 27 March 2022. You can continue to listen to her sound work online via the link below.
Hanna Tai explores how photography, video, sound and sculpture can be used to make ordinary experience seem unfamiliar. Often using humour, she unpicks her chosen media in order to understand its material and durational properties and to reveal something new about the way we see things. In recent works, she examines the interconnectedness of daily life with bigger, inconceivable things, like climate change.
Tai's three-part work 'Passing' responds to two sites near the Boregam (Campaspe) River, Kyneton – under the Mollison Street Bridge and at the nearby Kyneton Scout Hall. A choral sound piece made in collaboration with local choir the Pollyphonics, a native flowering garden, and a suite of flags bearing the words ALL, THROUGH, and EVERYTHING, work together to invite audiences to experience their surroundings as places of temporal, sensory, and cosmic connection.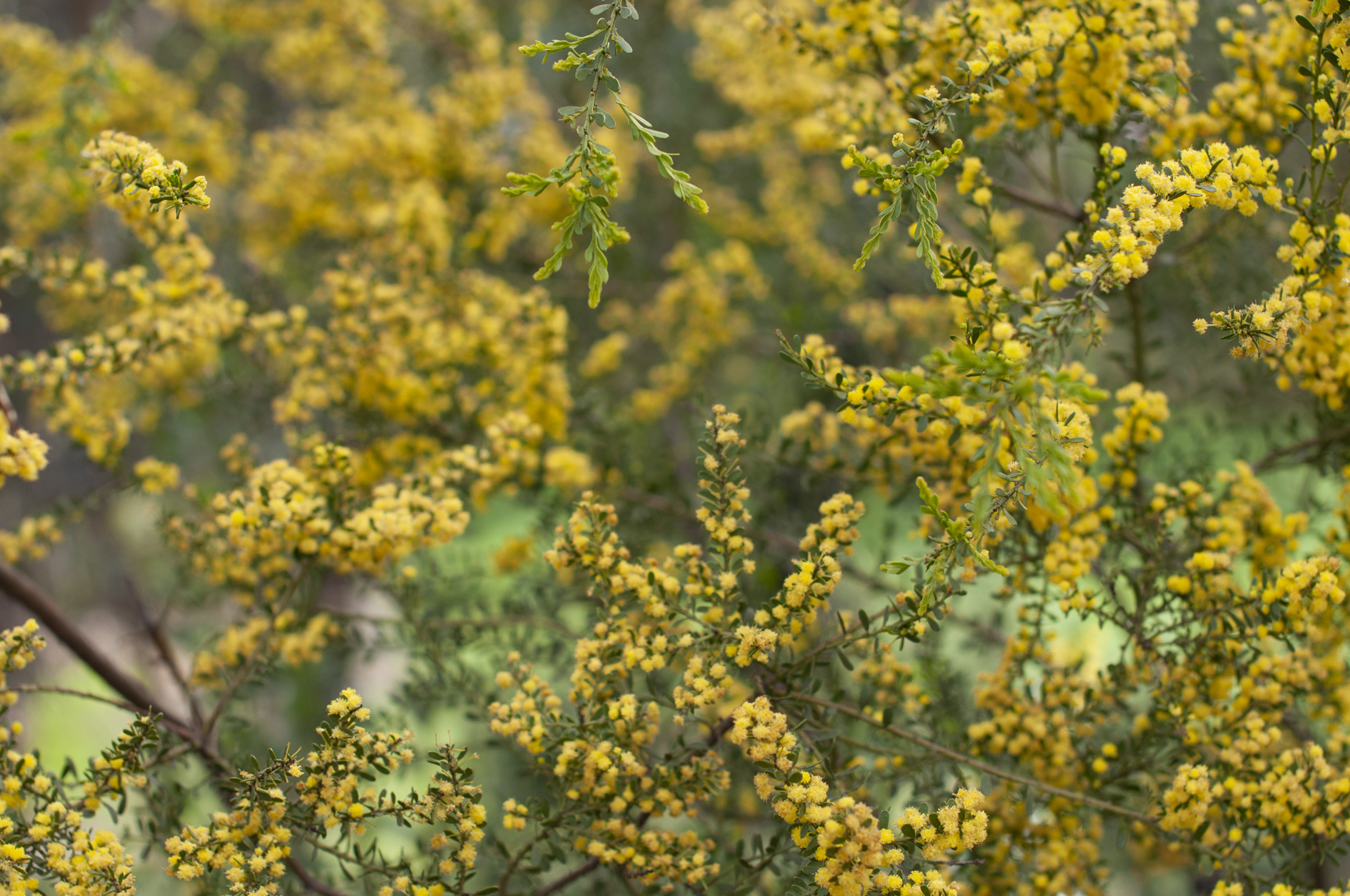 'Passing' also reflects on contradictory experiences of time during endless COVID-19 induced lockdowns – where something can seem to pass in an instant and at the same time take forever, resonating through everything.
Designed to align with changing seasons, Passing harnesses the new growth of Spring, which can also be a time for fresh perspectives and hopefulness: a flower blooms from the energy of the sun, a flag is animated by the sun-powered wind, and voices sing in unison. Together each part makes visible the transforming qualities of nature, cycles of time and the interconnected things that permeate our everyday.
Play the sound work here.
'Passing (Round)' is best listened to outside and on headphones, while walking or seated, in a place where you can sense something passing by. This could be on the street, by a body of moving water, in dappled sunlight, with trees or sleeping animals, amongst scented flowers or leaves, or in a place where you can feel a gentle breeze.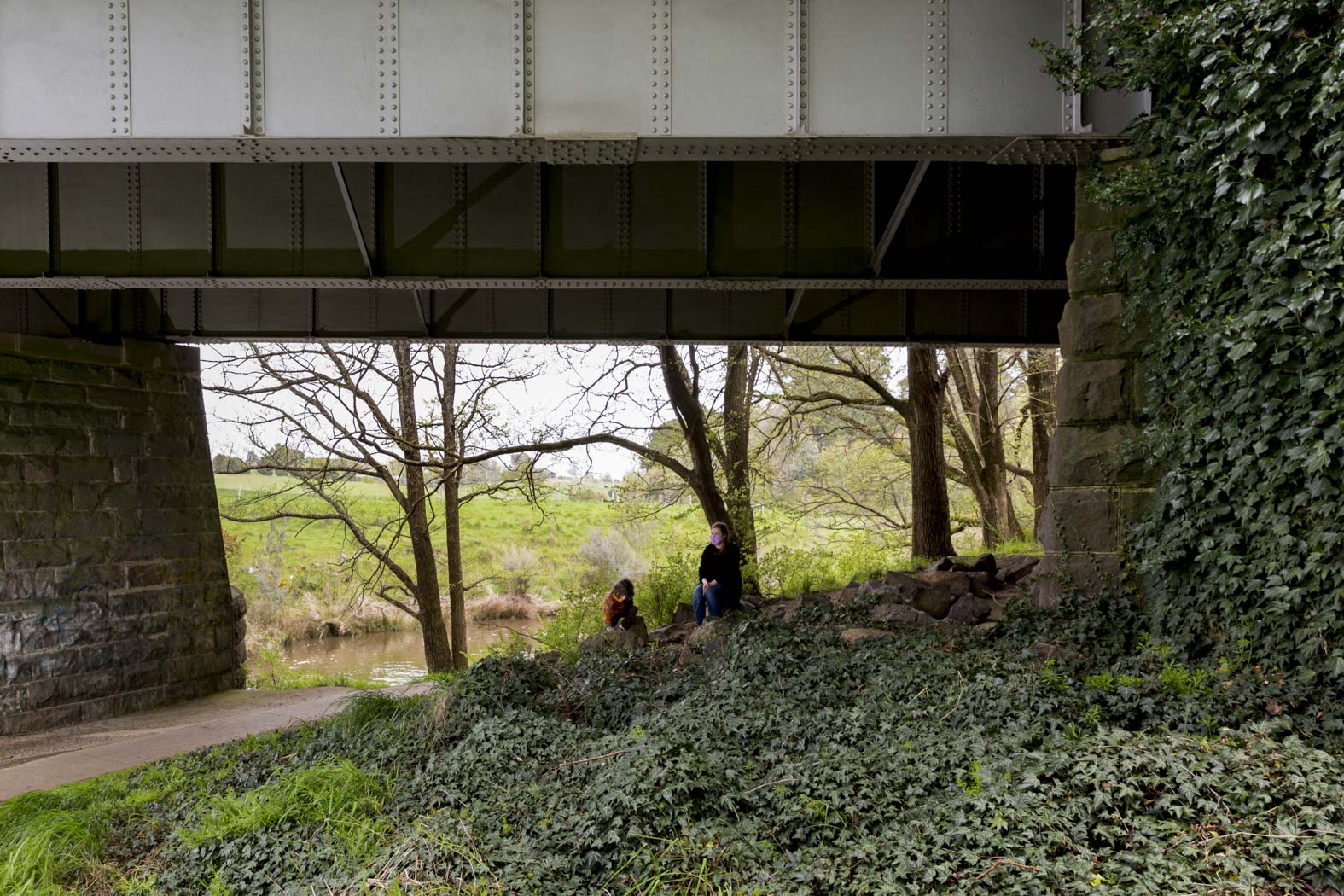 ---
This is an abridged conversation between Hanna and Project Producer Clare Needham.
ClareI am interested in the way your work holds both simplicity and complexity together, tackling big hard-to-conceive things like the origins of the universe or more recently climate change through simple observations and actions grounded in the tangibility of the everyday. Is this a natural inclination as you navigate the world or a direct strategy in your work?
HannaI think it is a natural inclination that also works as a strategy. When I try to understand more about something – like climate change – I might throw the net out and do a bunch of research into hyperobjects1 and hope, but I find that kind of research quite slippery; after a while there are only a few bits left that have actually stuck. Those few bits are always important to me, and help to frame my thinking, but being in the world and observing our relationship to things like climate change, or gravity, or other animals, is right there and part of human experience. You probably know the subjects really well (your friend's foot moving, something falling over, the wind on your face, holding your
hand out to a cat).2 It's also a way for me to make work outside of the studio, being in the world and doing the things I'm doing and seeing the things I'm seeing.
CNThere is such a sense of wonder and curiosity that comes to the fore in your work, the way you look and listen so closely to what's going on around you - tuning in to its poetic potential. I imagine there are endless possibilities in a creative practice located in lived experience. Are there certain things that tend to draw your eye or catch your attention?
HTIt depends on what's happening in life at the time. For example, a lot of my work from 2014–16 was developed through watching the way my young daughter
observed1 and interacted with things. I remember the way she would pick a really pretty flower, snap the top off, and just keep the stem. That period taught me a lot about looking, and about the way we perceive value.
During lockdown last year, we spent a lot of time in our driveway, which is lined with roses of all different sizes and colours and scents. We constantly had our noses in them, and formed a real rose obsession! We took slow walks around our neighbourhood every day, examining and smelling all the roses we could find. Sometimes we'd sit on the footpath and draw them, or come home and draw them from memory. It was a very slow and thorough way of researching form, colour and scent, and has really transformed my understanding of those things. I don't think that would have happened in any other circumstance.
---
Things My Daughter Wants Me to See 2016, single channel video, with sound, 5:43 mins. Excerpt: 2:18 mins ↩
CNLockdown for many was a forced pause; a time to be more intentional about slowing down. I love that you literally stopped to smell the roses! I feel like your work is similarly a reminder to slow down, inviting viewers to be attentive to the world around them and connections between things – big and small. Do you see this kind of focussed observation as a sort of meditation? Do you find solace in wonder?
HTIt can be a focussed observation and it can also be a kind of unattached observation, which might sound like the opposite but I think is quite similar. Looking at something really hard, and observing it in an unattached way, are both ways to remove its familiarity.
I started meditating regularly a year ago and there are similarities for me between it as a practice and making art. There can be a moment when everything comes together, or something is revealed, and it's simple and peaceful. This usually happens when I'm not trying very hard and just observing, which is a bit of a conundrum, because when I want something, I try harder!
Whether I find solace in wonder is a hard question … if I find wonder in something, I can start wondering about it too much and I don't always find solace in that. But yes, I definitely find solace in things that are quietly as they are, and that I find beautiful. I think there is also solace in questions that don't need to be answered. Like, if you are curious about something and admire it for what it is, but you don't need an explanation. As an adult, there are a whole lot of pre-set values and hierarchies in my mind and in my thinking. Art has the ability to undo all that, which I find a lot of solace in.
CNSometimes it's hard to sit in a place of unfamiliarity and unknowing, it can be awkward and scary. I feel like you acknowledge this in your work, but don't dwell there, leaning instead into the potential of the unfamiliar to reveal something new about the way we see things and the hopefulness in small actions. Can you talk about your recent solo exhibition THIS COULD WORK!/I'M SCARED at Bundoora Homestead.
HTThe climate crisis is so big and scary it's hard to articulate; instead it kind of permeates through everything. I began developing the works that were in THIS COULD WORK!/I'M SCARED during a residency in Chiang Mai in 2019. I had planned to make work about 'the everyday' but when I got there I was confronted by climate change in the forefront of my everyday thinking. Scott Morrison had just won the federal election, and things were not looking good for climate action.
The show had works in it that were very personal, like the mosquito net banners with text that make up A Device to Save Us All (2019), and the video Meanwhile (2019) which documents the observations and experiences I was having with my family in a new place while there's this other scary thing going on. I also tried to hone in on simple observations, such as in Caterpillar (2019), where a caterpillar is just hanging and time keeps toing and froing at a singular point.
No World, No Horizon (Desire Line), 20201 was the first work I'd made that invited the audience to participate in the making of the work. I invited them to draw a continuous line across a large canvas, tracing a line that was already there, and to hope for something for the world as they drew. I was interested in what the possibilities were in collectivising individual gestures, while also asking the participants to turn inwards a bit. There is a lot of ownership in the action of drawing the line – each individual can take as long as they like, look as closely as they like, and hope for whatever they want to hope for. Each line maps out a hope that only the author really knows, and together they map out a kind of horizon of hope.
---
No World, No Horizon (Desire Line), 2020, Documentation of LAST Collective performance, single channel video, no sound, 13:07 mins. Excerpt: 1:00 mins ↩
CNOn your visits to Kyneton in preparation for KCAT, you have returned again and again to a bend in the Campaspe River under a bluestone bridge on Mollison St. What have you discovered there?
HTThis location really interests me, because there's so many things happening on a big and small scale. At the same time, it's quite a peaceful place with not much happening at all. It's a bit like being presented with lots of clocks moving at different speeds, and you can choose which one to tune into.
It's an intersection, physically, with things passing by – cars overhead, trains on the hill, the river flowing, ducks swimming, leaves falling from the trees, people walking by. It's also a place that can be a bit breezy, with the colour and intensity of the
light1under the bridge changing, and the sun coming and going.
I like the idea that there is a lot to find here by looking closely, and not so closely, but also that these things seem to be passing, that they are not fixed. The river itself is a good example of that – it is hard to fix your gaze on a singular
point2 of water without it shifting and dissipating. There is something quite reassuring about that.
CNWhat interests you about working site-specifically?
HTWhat interests me about working site-specifically is all the connections that can be made between how we experience the site (like the wind blowing, the sun shining, the leaves flying around), and things like current events, or history, or the site's purpose. For KCAT, I have been thinking about experiences of time during the COVID pandemic, and how this connects to the site's qualities.
I applied that kind of thinking when I made the flag
Not not not not (Invisible Substance), 20131 for Flagstaff Gardens. It was a commission for On Top of the World: Flags for Melbourne, a project developed by Stewart Russel (Spacecraft) for Melbourne Now. I discovered that a Bavarian scientist, George Neumayer, had set up Flagstaff Observatory in 1857 to study the Earth's magnetic field, and the dynamics of the air and oceans. And also – at the time of developing the work – Tony Abbott had described the Emissions Trading Scheme as "a so-called market in the non-delivery of an invisible substance to no one." So there was a connection there between the site, the wind, Tony Abbott's words, and climate change. For KCAT I am investigating further this idea of making the invisible visible.
I also want to acknowledge that my work for KCAT will take place on Taungurung Country, and thank Aunty Joanne from the Taungurung Land and Water Council for her consultation. I am researching the history of the land I am working on, and acknowledge it is stolen land.
---
Not not not not (Invisible Substance), 2013 . Polyester fabric flag, 400 x 200cm. Video documentation of flag installation, Framing Nature, McClelland Sculpture Park + Gallery, Melbourne, 2018 ↩